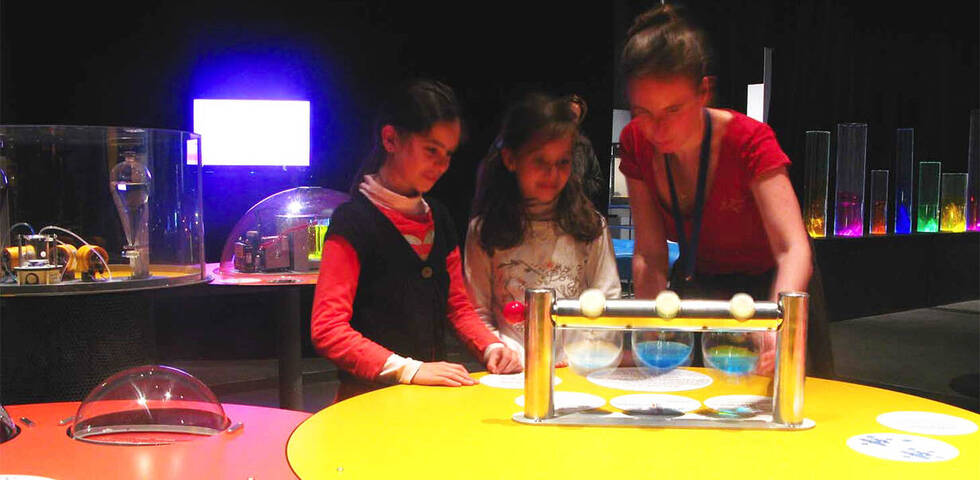 The exhibition offers various automated chemistry experiments, open to all. In each of these experiments, visitors are offered the opportunity to witness—and even to smell—the chemical transformations happening before them, including the distillation of lavender and the process of electrolysis. They might even discover the properties in self-repairing rubber or tear-proof paper!
This exhibition allows visitors to explore the world of chemistry through three themed sections:
"The Building Blocks of Matter," in which visitors can discover matter, atoms, and molecules, as well as the investigative tools that chemists use to make the invisible visible.
"Chemical Transformations": Extraction, separation, dissolution, crystallization, and formulation: visitors discover the art that the chemist produces during transformations that modify matter.
"Chemistry Today": This section of the exhibition demonstrates how the field of chemistry can be made cleaner, safer, and more eco-friendly—a major concern for chemical researchers.